Champion Fleet
Logistic Helps You Realise Your Business.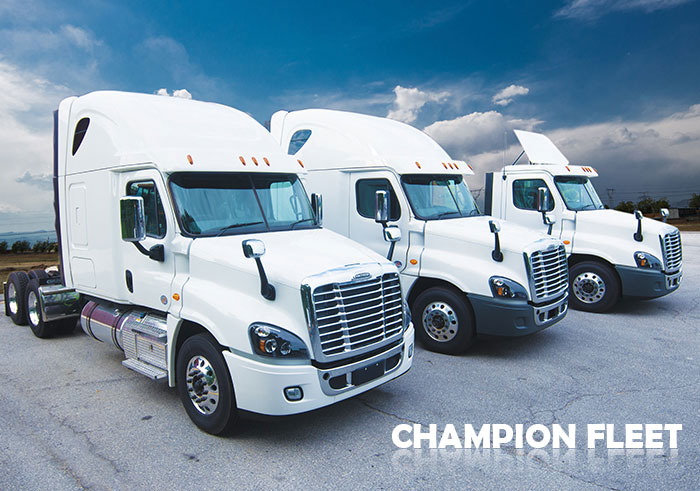 About Us

Headquartered in Sarasota, Florida, Champion Fleet is a service driven organization that specializes in professional transport services. Champion Fleet firmly believes in cultivating relationships through strategic partnerships and collaborative ventures.
We specialize in providing end-to-end supply chain customizations curtailed to fit our customer's needs, while delivering value-add operational efficiency.
As we acquire trucks, we give drivers the opportunity to transition into owning their own truck.
Our Services